In a few short days, the Formula 1 Rolex Australian Grand Prix 2020 event will be taking over Albert Park, Melbourne. It's an event unlike a traditional stroll past the water, with the unique smell of hot race rubber on the tracks, the roar of the cars, kilometres away, and a crowd of over 300,000 spectators bustling about. BlindSquare is excited to partner with Guide Dogs Australia for the second year in a row to deliver an accessible journey for persons who are blind or low vision to offer a safe and exciting experience at the Formula 1 Grand Prix.

From March 12-15, BlindSquare will be enabled on the Grand Prix grounds and FREE for anyone who downloads the BlindSquare Event app for iOS devices. Large, open spaces with no defined paths are often difficult to navigate as a person who's blind. By marking points of interest on the park map, users can get from points A to Z with much greater ease. Points of interest include park entrances, stairways, food and beverage outlets, kid zones, bus stops, bathrooms, information booths, overpasses and access to stands. From your point of entry, you'll have a lay of the land to get the most out of the big race. Don't forget to pack your noise-cancelling headphones so you can hear navigational prompts and protect your ears from roar!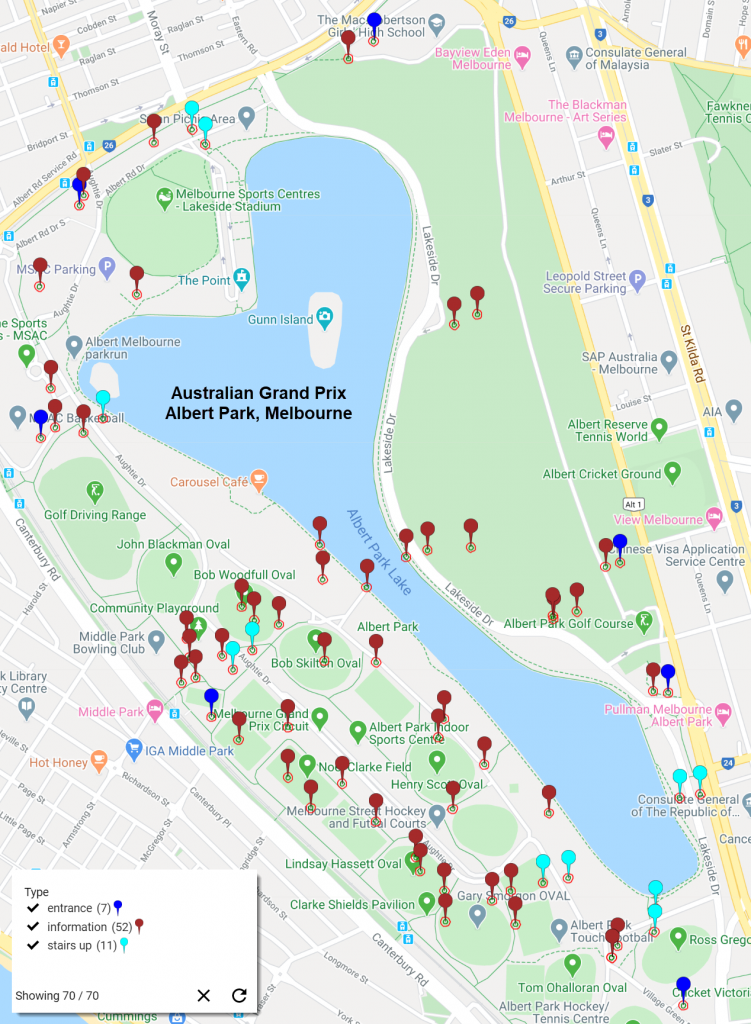 For more info on all accessibility services available at the event, click here.
Will you be at the Formula 1 Rolex Australian Grand Prix? Connect with us on Twitter or Facebook and tell us all about it!