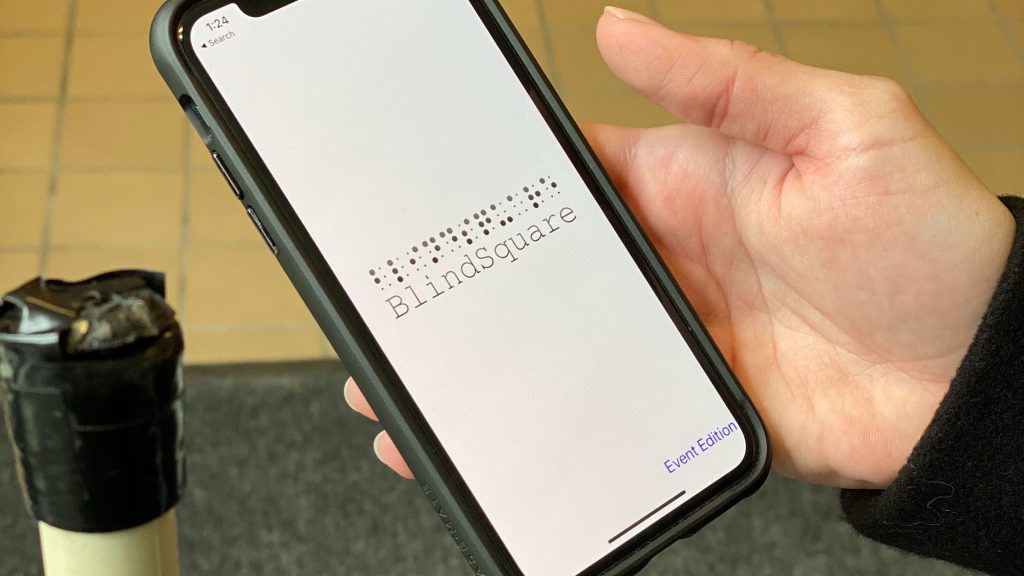 May 21st is Global Accessibility Awareness Day, focusing on digital access and inclusion for the more than one billion people with disabilities.
Across our globe, the impact of the pandemic is found. Some impacts are led by common sense (avoid exposures, battle all exposures with "be clean" responses), and some by country/local laws restricting travel entirely or by degree.
BlindSquare and NaviLens join to serve on the frontline.
Being stuck indoors.
Has the pandemic created a greater impact for persons who are blind, deafblind, or partially sighted? Absolutely. These persons now have a heightened need to "be aware" of current locations and planned destinations. They need to know where they are and limit their exposures.
A new opportunity to experience your environment.
BlindSquare and NaviLens, leaders in improving the lives for those who are blind/deafblind or partially sighted, bring you an opportunity to discover abilities and equip yourself in anticipation of a return to a new normal, and to provide you greater independence, comfort, and location awareness with immediate and long term rewards.
BlindSquare is the world's most widely used accessible GPS iOS app developed for persons who are blind, deafblind or partially sighted. With the help of third-party navigation apps, BlindSquare's self-voicing app delivers detailed points of interest and intersections for safe, reliable travel. Paired with NaviLens, the app that scans proprietary codes to deliver situational information instantly, this duo offers an unmatched experience for users to navigate independently and more importantly in today's environment, safely.
While our products have been helpful for our current users, we pondered, why it can't be great for all during this stress-filled time? We looked for a way to solve this, without cost.
BlindSquare's reputation, across its 8 years of service, is replete with personal success stories such as those that extoll the value of travel information for making informed choices and the ability to "simulate" future destinations for adventure. When using simulation, BlindSquare behaves just as if you're there! And with NaviLens on board your device, you have access to their award-winning technology to create personal tags that can be used to "label your world" for such things as cupboard content, prescription bottles, fridge contents (including best before dates!), contents of your bar, contents of your freezer, and more. NaviLens is enjoyed by thousands.
So, in co-operation and consultation with many educators and organizations supporting persons who are blind, deafblind, or partially sighted, we have committed to make BlindSquare EVENT and NaviLens available—free of charge—until November 2020. During this time, free access to BlindSquare EVENT means a full-featured version of BlindSquare for iOS users that is geofenced to the continents of New Zealand, Australia, North America (Canada and the USA), Greenland, Mexico, Spain, Portugal and Japan—well over 25 million square miles! Mid November, BlindSquare EVENT will return to Demonstration mode, NaviLens will continue.
There are no strings attached and no obligations implied by this offering. Our mutual goals are to reduce the impact of the pandemic to you, to provide you with the ability to plan future travel, and to become familiar with the enablement that our solutions provide.
BlindSquare resources
NaviLens resources
Your feedback is welcomed
Help us spread the word! Follow us on social media and share your experience with us and with others.
BlindSquare
NaviLens
It's our honor to join in the fight against COVID-19 by prioritising your safety during the pandemic. You're in our thoughts as we continue to rally together. Stay safe, healthy, and well.