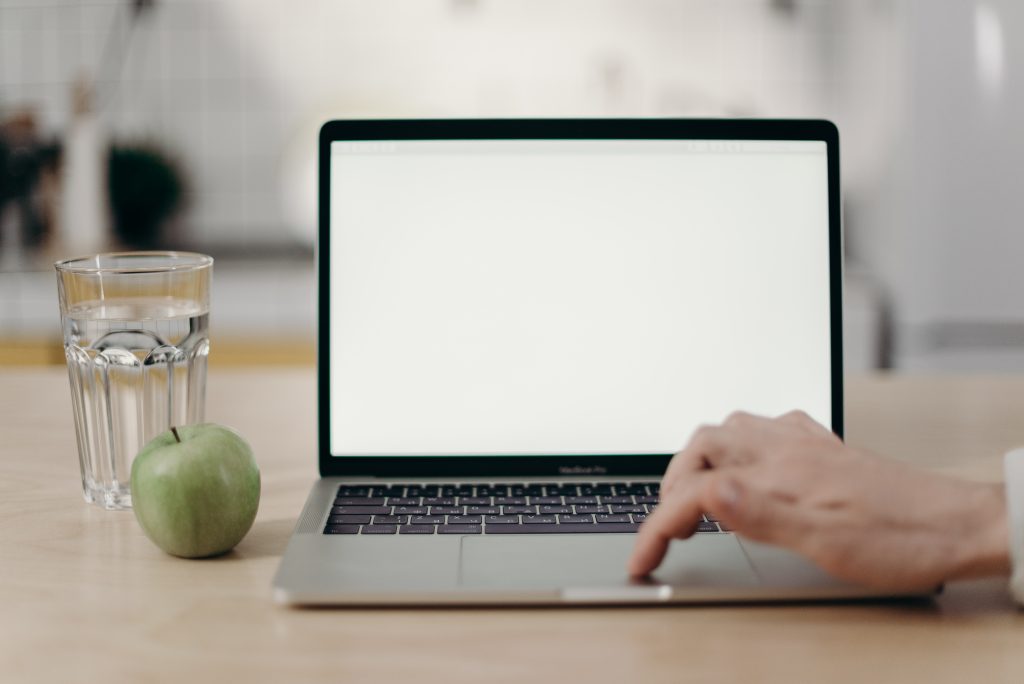 There's no doubt that COVID-19 swept the world in countless ways, and education systems globally were no exception to the impact. Teachers, students, and parents of students were required to drastically pivot their day-to-day dynamics to accommodate the changes that quarantine would apply to education in 2020. Where classrooms bustling with laughter and lessons once stood, shifted to silent, vacant desks. Where friendships and snacks were once shared on the playground, now stand play structures wrapped in yellow tape, restricting access. Safety is now more than ever a priority in schools around the world, and educators have been forced to get creative to continue teaching students, but in a whole new way – online. The San Francisco Unified School District (SFUSD) was one of the thousands of schools to partake in this new "new", and they thrived at it.
We had the honour of *virtually* interviewing Ellie Lee, Teacher of Students with Visual Impairments/Orientation & Mobility at SFUSD to reflect on her experience during these unprecedented times. In her 32 year career at SFUSD, this year presented challenges she'd never experienced before. Ellie, a beacon to her students in a normal classroom setting, went the extra mile to make the most of the situation while keeping her students engaged. Here is her story.
---
Can you share some background on the San Francisco Unified School District (SFUSD) and the wonderful work you're putting in place for blind students there?
It has been a challenge to teach O&M skills to our students virtually. I had to put my creative hat on more than ever and reach out. We thank BlindSquare for your support to enhance our lessons.
We have been working on motor/spatial skills through song
We have reinforced classroom room curriculum through house scavenger hunts (letter sounds, math, shapes/texture..)
We have reviewed routes/landmarks learned in the community while implementing identification of environment sounds
We have also practiced cane arc through song, spelling (word family and blends), multiplication tables, braille dot review (given braille dots student names letter and moves cane reciting alphabet to that letter, etc.)
Exploring objects in different rooms of their home and students activating their switch to say "in student's name kitchen" etc. after I say "we can find a spoon in…"
We worked on the construction of an object communication system so the student can communicate where she is and where she would like to go (student is nonverbal and non-ambulatory)
We reviewed environment sight words (push, pull, enter, do not enter, etc.) using mock and real doors of her home
We explored the layout of a typical market and went on a virtual shopping trip using a recipe and then cooking it on Zoom
We worked on the construction tactile maps of their home community and "walked" to different destinations in their community using their map.
Adapting SDC teacher's fine motor lessons to incorporate spatial concepts
How did you encourage your students to stay safe in their daily lives during the pandemic?
I checked in with my students at the beginning and end of each lesson to explore the needs they may have. I also checked in with their families to explore their needs and give them resources. We stretched at the beginning of the lesson, and I encouraged them to stretch every day. I encourage them to participate in Zoom events such as game night sponsored by the Lighthouse for the Blind. I also occasionally participate in these events and join in the fun as well as assist in the event.
The O&M teachers of SFUSD have gone above and beyond to educate your students virtually, including teaching them how to use the BlindSquare app through a Zoom video. Can you share a bit more on this experience?
Ahmet Ustunel is of our Teachers of the Visually Impaired and is a BlindSquare user who provided good training on the BlindSquare app. We had 4 teachers and 5 students attend the training. We also had an interpreter for a student who spoke Arabic. It was a great introduction.
How are your students using BlindSquare in their day-to-day lives?
The students really enjoyed the look around and will be exploring this during the summer for destinations for future O&M lessons. We had one senior join us who will be attending UC Berkeley in the Fall. He was so excited to have this as a "graduation gift" from BlindSquare to use as he navigates post-graduation. The O&M teachers are excited to have a new teaching tool and hope to explore it more during the summer. Ahmet, the teacher who provided the training will do additional trainings at O&M teachers' request and even agreed to support us during our lessons! I am also hoping to have these 5 students that attended the training get together on Zoom and share their travel experiences.
Can you share an inspirational story about how your students have been navigating through COVID-19?
I had a student named Ian Romano on my caseload from PK until last year when he transitioned to middle school. He is hearing impaired and one prosthetic eye. He was in the process of losing vision in his other eye. The family was always so supportive and the student had the most amazing attitude learning braille and other adaptive skills to prepare for his eventual vision loss. He lost the remaining vision this school year. His attitude changed and was no longer motivated to continue his adaptive skills training or use his adaptive devices including braille and the cane. His O&M teacher, Katie Mazza, reached out to me. I suggested that this student really liked helping others so she developed a site to raise funds for the Boys and Girls Club (Ian's choice of charity). Family, friends, and school staff sponsored funds for him to practice his cane and other O&M skills. Ian raised $1,214 for the Boys & Girls Club of San Francisco! He is also participating in Zoom social events like game night.
With the school year now complete, what advice or encouragement do you have for your students going into their summer break?
I encourage my students to always stay healthy physically, emotionally, and mentally. I challenged them to continue our stretches, stay involved with social Zoom groups, and keep exploring and learning! I also challenged them to "look around" using BlindSquare during their next family trip and play the navigator for their family!
---
Summer holidays may look different this year, but these students and educators deserve this break now more than ever. It's teachers like Ellie that will encourage students to embrace the fun times with their families over the next couple of months, and excite them to return back in the fall, no matter what that looks like.
Thank you, Ellie, for sharing your experience with us!
Do you have a COVID-19 story you'd like to share? Share your story with us through Facebook or Twitter!